Commissioning & Startup on a Budget – Why Skipping a High Velocity Oil Flush can Cost You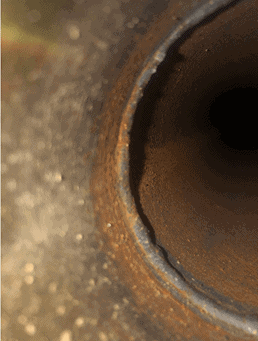 Right around the time that a commissioning and startup project gets ready for a high velocity oil flush, the project is often already well over budget and behind schedule. This makes it very tempting for project managers and their clients to either skip the oil flush or cut back on the quality of the job.
Flushing with Onboard Pumps
One alternative to a high velocity oil flush that we frequently hear is flushing the system using onboard pumps. With this method, paddle screens are installed to catch any contamination before it reaches bearing housings. This method will do one of two things:
Confirm that you really need a high velocity oil flush if the system fails to clean up
Give the false impression that the piping is contamination free.
Why is High Velocity the best method of removing contamination from piping?
While onboard pumps will remove some contamination from the internal surfaces of lube oil supply and return lines, they typically will not produce, by design, enough velocity and turbulence to dislodge particulate from the internal surfaces of the piping.
How does a High Velocity Oil Flush Work?
On a typical flush, a flushing skid sized anywhere from 200 GPM to 1000 GPM will force oil through the piping at a rate of 3-5 times the system's onboard pump's flow rate. This will produce enough turbulence to dislodge particles that would otherwise come free during normal system operation possibly causing catastrophic damage to system components.
During normal system operation, onboard pumps will product "laminar" flow. This type of flow will allow particles to accumulate along the interior walls of the piping. The difference with high flow pumps is that "high flow" and "low pressure" will produce turbulent flow throughout the piping. This "turbulent flow" is the best way to dislodge particulate from the interior surfaces of the piping. Paired with thermal cycles, mechanical vibration and/or knocking of pipes, and other flushing tactics, a high velocity oil flush will remove contaminants that on board pumps simply cannot. We use Reynolds Number calculations to quantify exactly how much turbulence will be created during a flush using factors such as pipe diameter, fluid viscosity, and flow rate. While some OEM procedures for oil flushing recommend a minimum of 4000 – 5000 Reynolds Number for an oil flush to be effective, we aim for as high as 8000 -10,000 + Reynolds Number for the best results.
Click here to schedule a presentation to learn more about how high velocity oil flushing works
Video taken of ferrous material captured by verification screens during a high velocity oil flush of a large hydraulic system.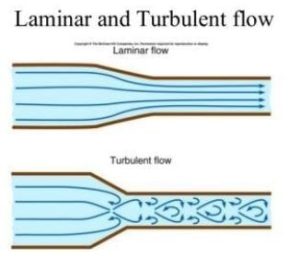 What Else Goes into a High Velocity Oil Flush?
Without a high velocity oil flush, you will be missing some critical steps in the pre-commissioning process. Besides running verification screens a typical flush will include the following:
Reservoir Cleaning – A final inspection and cleaning of the reservoir will be performed after all piping has been cleaned during the flush. You would be surprised the amount of contaminants that will accumulate in the reservoir after a flush. With a dirty tank, a lube oil system will persistently struggle to stay within the OEM's ISO 4406 cleanliness spec.
Kidney Loop Filtration – After we perform the confined space reservoir cleaning and inspection, we'll put the final fill oil into the system and kidney loop filter it until it meets the OEM's ISO 4406 cleanliness requirements. It's very important that all of the piping be clean, otherwise onboard filtration will have a hard time staying within the OEM's ISO 4406 cleanliness spec.
What to Do if a High Velocity Oil Flush isn't in the Budget?
Don't forget to share this post