TurnKey™ Reliability: The "New Normal" in Plant Lubrication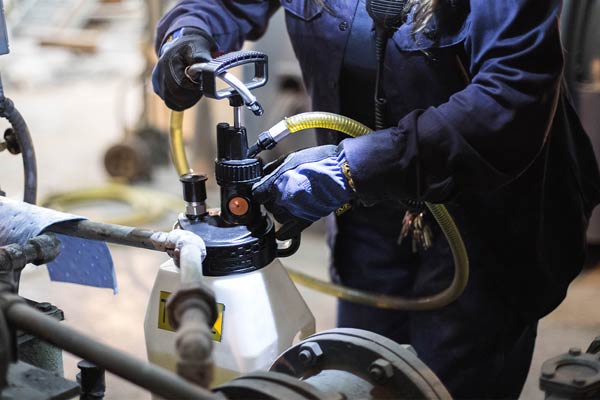 How are lubrication programs managed today?
There are a few common ways that plants manage their lubrication activities. From greasing motors, topping off pumps and gearboxes, to pulling oil samples, those activities are typically managed by the following: 
General Maintenance Contractors
Company Millwrights / Maintenance Personnel
Shared Responsibility between Operators & Maintenance
Where there are certainly facilities out there that do a decent job of managing their lubrication program under one of these three models, it's important to understand why most programs fail to implement and consistently maintain lubrication "best practices." 
Why do most lubrication programs fail?
General Maintenance Contractors
We've all heard the term "jack of all trades, master of none." While "One-Stop Shop" general maintenance contractors make it a lot easier on contracting managers by offering multiple services under one contract, they may not always provide the value, level of expertise and specialized knowledge required to implement and maintain a quality lubrication program.
Company-Employed Millwrights / Maintenance Personnel
For the most part, lubrication has always been considered a "general maintenance task" performed by company millwrights or maintenance. As part of a laundry list of other maintenance tasks and constant firefighting, lubrication often becomes an afterthought. Without a dedicated group of lubrication specialists to focus on lubrication on a daily basis, bearings run dry, gearboxes fill with water, and oil ISO 4406 particle counts continue to rise causing failure after failure.
Shared Responsibility between Operations & Maintenance
The third model of lubrication involves all hands on deck. Too many hands in lubrication including topping off reservoirs, greasing electric motors, and taking oil samples, introduces too many uncontrollable variables into your lubrication program. A great lubrication program requires consistency, quality, and accountability. Sharing lubrication tasks between a large group of personnel with varying levels of experience in lubrication makes it impossible to maintain consistency, quality, and accountability.
What is TurnKey Reliability™?
The "New Normal" in Lubrication Program Management
By having a dedicated Lubrication Program Management Company to implement and focus on maintaining lubrication best practices, reliability and maintenance can focus on other areas of their job while ensuring that lubrication is properly managed.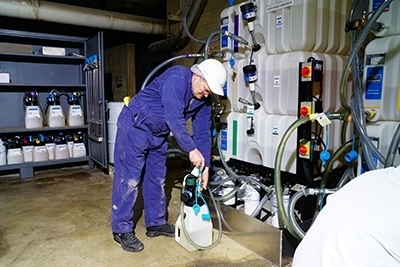 IFM Lubrication Technicians improve reliability, decrease unplanned downtime, and reduce overall maintenance cost by:
Minimizing need to maintain lubrication competencies within an organization
Helping maintain contamination control measures throughout plant
Creating a direct point of contact between lubricant formulators, analysis laboratories, and field lubrication personnel
Ensuring adequate lubrication on all rotating equipment
Providing expertise in an area where quality is of the utmost importance
Ensuring the quality and consistency of an oil sampling & analysis program
IFM's Lubrication Program Management Services
TurnKey Reliability™ for your Plant
Maintenance and reliability professionals trust IFM to provide TurnKey™ Lubrication Services. Supported by Gaubert Oil's 94 years of experience in lubrication, IFM offers an unmatched level of knowledge, expertise, service and value. 
IFM will work with your maintenance and reliability engineering team to identify your current program's strengths and identify areas of improvement.
Areas of focus include:
Contamination Control
Lube Room Organization
Product handling practices
Lube Route Planning and Documentation
Product Consolidation
& more
Working closely with your maintenance, engineering, safety, and procurement team, IFM will develop a plan and detailed proposal including all equipment, training, software, PPE and personnel needed to implement and maintain a world class lubrication program.
IFM will carefully plan a transition after which IFM personnel will assume responsibility for all lubrication activities including:
Lube Room Management
Lube Route Planning
Oil Changes
Greasing
Equipment Tagging
Auto-Lubricator Maintenance
Learn about IFM's Lubrication Technician Services
Don't forget to share this post